To contact us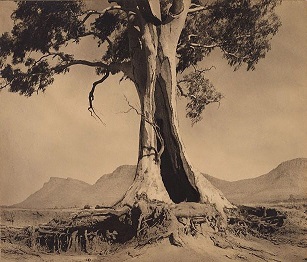 Spirit of Endurance 1937

This Eucalyptus camaldulensis or river red gum was made famous in 1937 by the photographer Harold Cazneaux (1878-1953). The title he gave to the photograph was "The Spirit of Endurance" for the qualities he felt epitomised the tree's survival in a harsh environment. With a height of 29 metres and a circumference at the base of 11.4 metres the tree dominates the otherwise flat arid plateau composed primarily of grasslands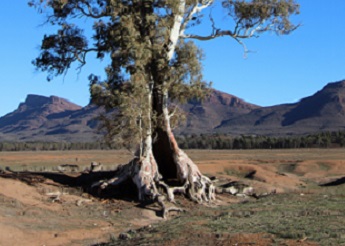 Spirit of Endurance 2019

The same tree photographed in 2019. Now known as the Cazneaux Tree, it is located in the Flinders Ranges, South Australia, near Wilpena Pound. The tree was listed by the National Trust of South Australia on the Trust's Register of Significant Trees because of its outstanding aesthetic beauty. As testament to its endurance the tree is largely unchanged after 82 years.
Can You See the Wood for the Trees
You must Question Everything, find out the truth, do a bit of research, have an opinion sure but don't have a belief that is not supported by the evidence, see the other side of the coin. Have fun, be kind.
© Forest Strategy Pty Ltd. All rights reserved. | Photos by Gary Featherston | Design by TEMPLATED.